Welcome to the Kossuth County, Iowa Democrats' Online Home
Kossuth County Democrats work to better the lives of all people living in Kossuth County.
The organization meets monthly at various locations around the county.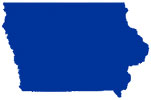 Introducing the Dolores M. Mertz Scholarships
Starting in the spring of 2023, the Kossuth County Democratic Party Dolores M. Mertz College Scholarships will be awarded. The purpose of our county political party is to achieve concrete results that make our community a better place to live, work, and raise our families.
IOWA DEMOCRATIC PARTY 2024 CAUCUSES
The Iowa Democratic Caucus and Presidental Preference Vote information is now available!
Caucuses will be held on January 15, 2024.  Check our Facebook Page for time and location information.
Click the link below to find out how to request your Presidential Preference Card.
Want to get involved?
We are looking for volunteers
or provide your contact info and we'll be in touch
Important Dates
First day to request an absentee ballot
Tuesday, August 30, 2022
First day of early voting
Wednesday, October 19, 2022